Can I add moving GIFs to wallet graphics ?
Yes. Moving GIFs make for an impressive background to the Safetrust wallet credentials. To add a Moving GIF, find your favorite moving GIF (make sure you own the copyright or have a license), then :
Select the layer to add the "Image". Generally its Layer 1 (the back layer)
Select IMAGE upload and select your GIF
Size your GIF to the dimensions of your choosing
Preview your animation with the green "Preview" button. This is the only method that will show the GIF in its animated state.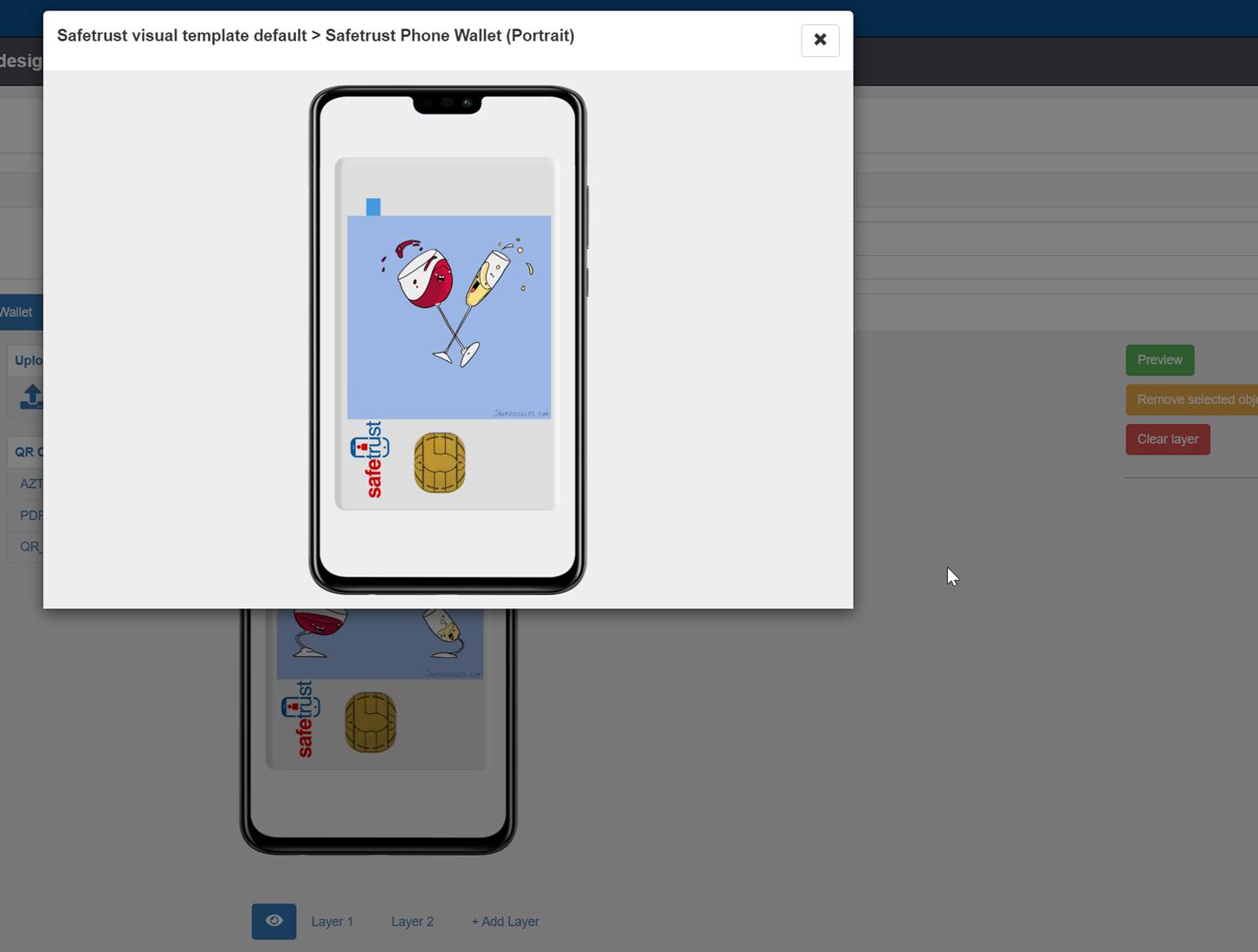 Can a moving GIF be a transparent layer to provide a moving graphic effect over other information?
Yes. The picture below illustrates this effect, which is a moving animation over the top of the static text. This can be useful for corporate logos or security images. Simply adjust the Opacity level of that layer until you can see the static text come through at the intensity that you desire.